MONOMANIA
Grear Patterson & Nick Farhi
curated by Nemo Librizzi
For everything Art has ever been, it's amazing to see how every season, through the hand of each young visionary, it can be made new again. Particularly when the artist, with the weight of History crashing down, decides to limit themselves to the simplicity of a reserved color pallet or in the exploration of otherwise banal subject matter. With all the tricky techniques made available by successive waves of modernism and post-modernism, boldness relies on the singularity of expressing one's own unique vision. But to then go at it as if one's life depended on it, and still come across cool is the story of Nick Farhi and Grear Patterson, both of whom have only just embarked on promising careers. Painting while thinking and feeling. And in a time when social media tempts even the poet to flash cash, and show off clothes, shoes, or any eye-catching flummery, there is pure delight in hanging their paintings in bars, bodegas and old school neighborhood establishments in the first-ever dispersed "constellation" exhibit. As much passion as they put into their artworks, it was also thrilling to install, and watch it come to life on walls not accustomed to hosting high concept visuals.
Take a stroll through the streets with The Trops in Fort Greene, and share the cultural experience with a new kind of art scene.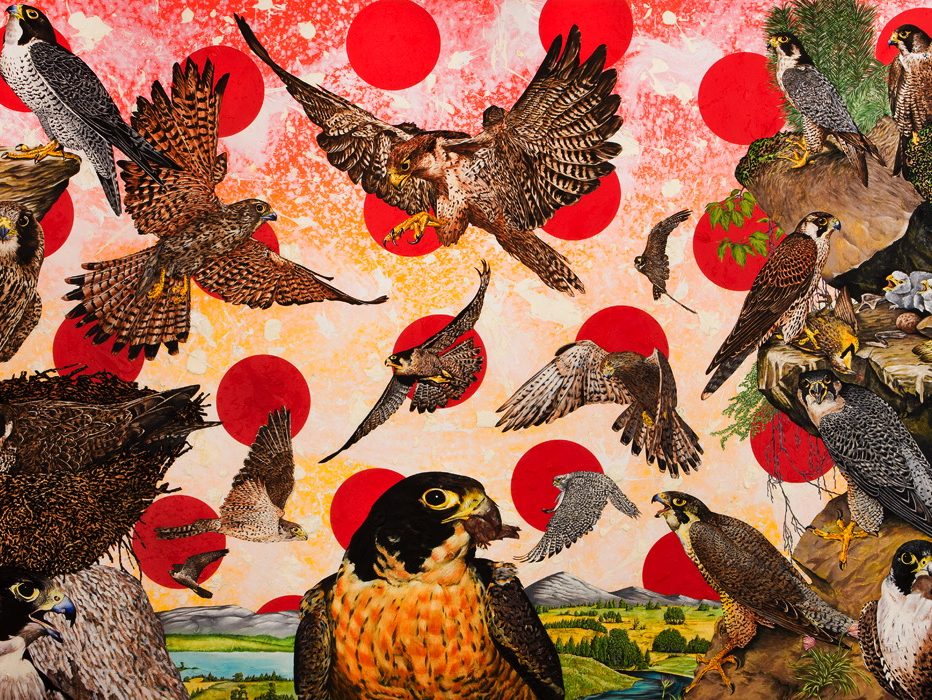 Nature's Course: An Interview with John Newsom (Part 1)
Combining realistic representations of animals and vegetation, Abstract Expressionism, and hard-edge geometry, John Newsom's paintings explore our intricate and complicated relationship with nature. I spoke with John about his origins, his practice, and his upcoming exhibitions: a mid-career retrospective at the Oklahoma Contemporary Museum and a two-person show with Raymond Pettibon in Palm Beach.
On Message Off Grid is an installation of Jona Cerwinske in New York City, presenting works created in situ, showcasing the gallery format as the ultimate studio visit as the artist creates additional works across the streetscapes of NYC.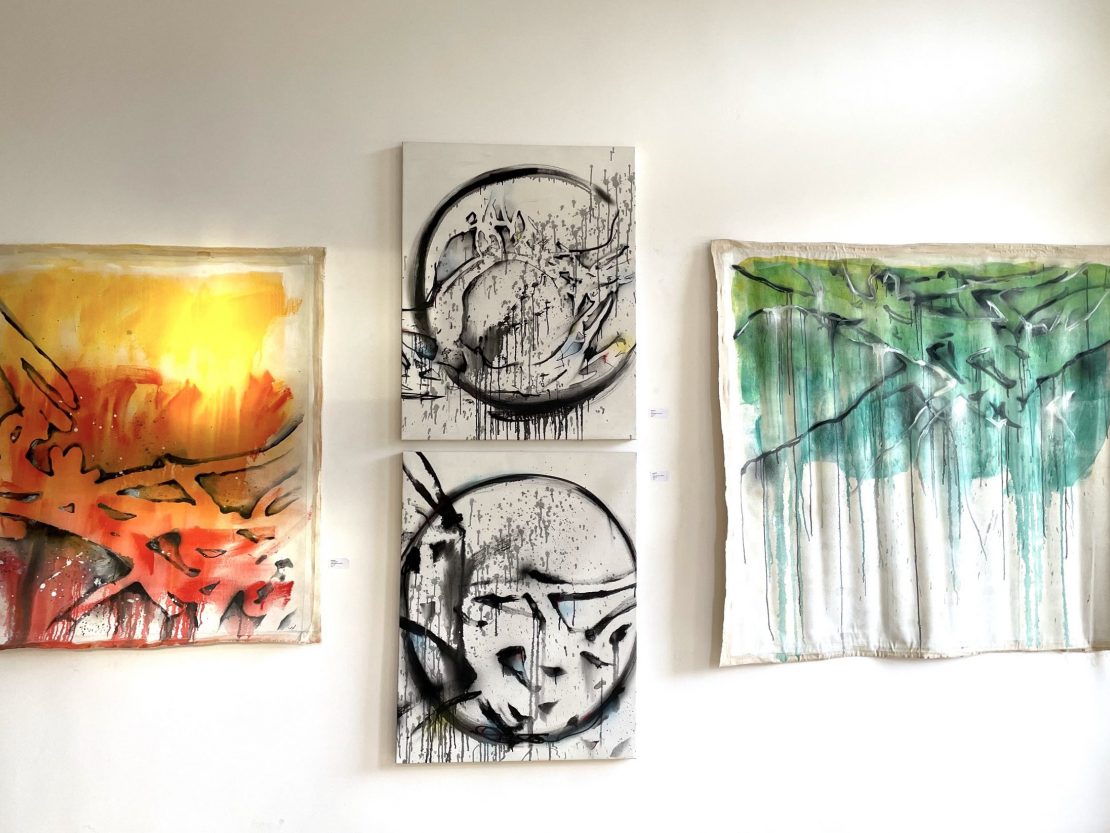 One of the first 'Writers' of the late 1960s, COCO 144 embossed New York City subway cars, underground tunnels, and concrete walls with his spray-painted pen name—inspired by a popular Puerto Rican pet name and the street that he grew up on in Manhattan, 144th street. His art lives on, both literally and figuratively, throughout the hollows of New York City.
MY NAME WAS WRIT IN WATER
Curated by Mike Malbon & Nemo Librizzi 
Featuring: Phase 2, Jon One, Futura, Rambo, Coco144, Tracy168 
Projection Photography by David Schmidlapp
In the wake of the Civil Rights movement, a generation of children took to the streets, and signed their names to the trains and walls of a crumbling New York City infrastructure. If unique autographs- like Coco 144- were a significant form of self-expression in their unadorned form, this group practice would undergo in time a transformation, what Phase 2 described as an "evolution of style" towards a convoluted new application of the alphabet Tracy 168 called "wild style". This innovative language dismissed as "graffiti" by the media was illegible to the outsider, and a creative call-to-arms for the initiate, a battle of letters and words Rammellzee dubbed "Iconoclast Panzerism". Finally, writers would eschew the signature altogether, and pure abstractions would serve as the artist's calling card, beginning with Futura's seminal non-representational "break train". The subway era was brought to a dramatic finale with the spontaneous compositions of Jon One, who would go on painting in the same vein to artworld acclaim overseas. And in the short, rich career of Lance De Los Reyes, this story is recapitulated from his first humble Rambo tags, to an abstract body of paintings famed for sophisticated color instinct and poetic impact. In this historical context, The Trops presents My Name is Writ in Water, a survey of abstractions curated by Mike Malbon and Nemo Librizzi.
Dec 21 – Jan 4, 2022