Social Register is a survey of artists well-known on the downtown scene. Each one generally confined to the platform of their respective gallery, a pop up show has the unique opportunity to exhibit these leaders side by side, creating a powerful representation of "what's happening now" on the New York scene.
October 2022
1 Oliver St, New York City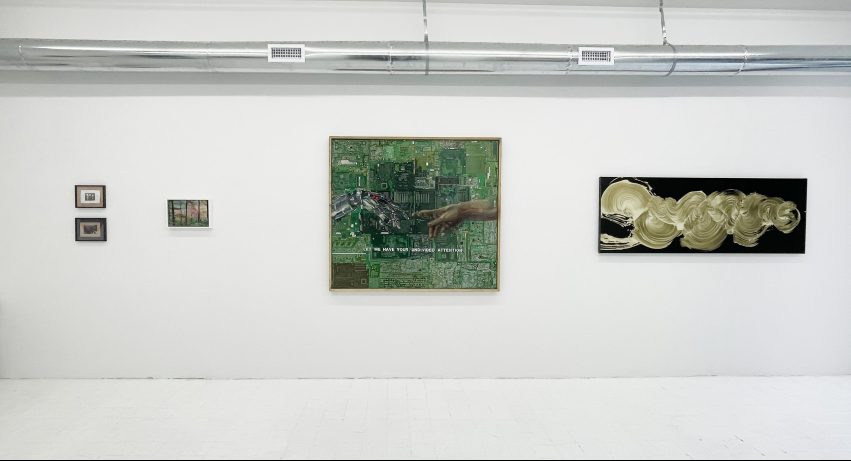 Social Register, 2022, Photo by Luigi Cazzaniga
"Mark making, in the masterful hands of these coolly contemporary artists, takes on a new and energized urgency, presenting viewers with a rare chance to see the immediacy of diverse studio practices. Freed from the confines of establishment gallery spaces, Librizzi and Nora seamlessly integrate street and stratified culture, creativity and community. The Trops offers a prescient alternative to commercialized gallery culture; presenting art of the moment that is both innovative and inspirational."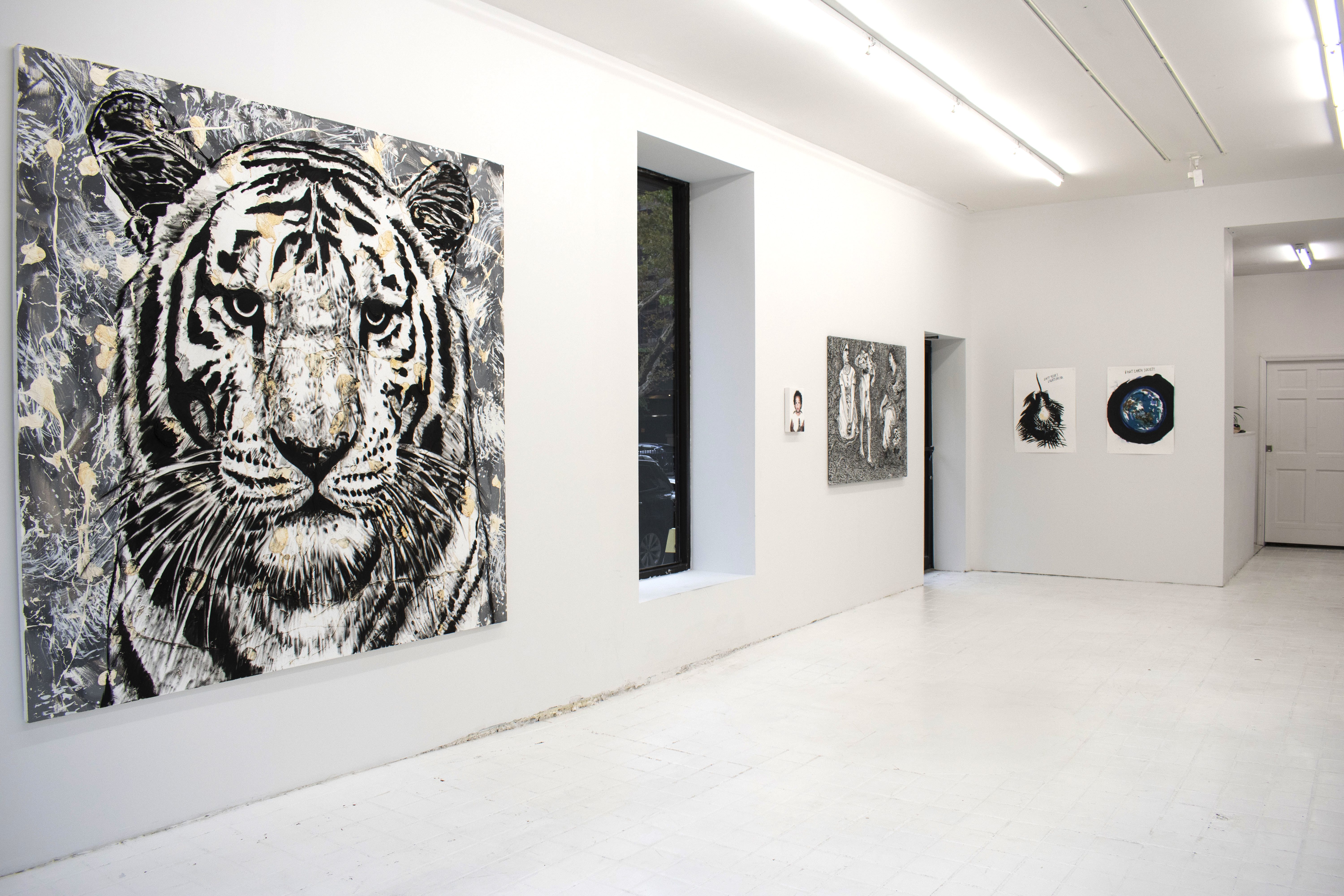 Social Register, 2022, Photo by Luigi Cazzaniga
"As The Trops continues to explore the cultural landscape we are thrilled to report that New York City is alive and well. We stopped by the studios of some of our favorite artists to see what they were up to, and Social Register is the fruit of these friendly visits, a finger on the pulse of this great city.
When Matisse painted The Red Studio he was quoted, "Where I got the color red, I just don't know," and likewise I don't wish to obfuscate and offer some offhand wise-guy remark as to how this exhibit came to be. Nora and I simply visited the studios of our favorite artists to see what they were up to, and begged and borrowed works (stopping just short of stealing) to exhibit this survey that should reflect the feeling of New York: now.
The mafia nicknamed our city "the volcano" and we can all agree that indeed it is always swelling and shifting like a stream of molten magma. Certain names keep appearing as constants, at the forefront of the cultural vanguard, sensitive beings capable of channeling the voice of our times. And without some intellectual artsy rationale we hang the paintings and let them speak for themselves, and to one another. It's exciting to stand in this room and listen to this conversation, everything New York has ever been known as: cutting edge, smart, tough and cool."
Jamie Nares (@jamienares)
Jamie Nares' is a multimedia artist known for mapping New York's changing landscape since her arrival in 1974. Nares has developed a style of painting that utilizes large brushstrokes that appear to float across the canvas. To achieve this floating effect, Nares uses an assortment of custom brushes and invented a machine that would enable her to paint from directly overhead.
John Newsom (@johnnewsomstudio)
John Newsom is an American painter based in NYC. He is best known for integrating multiple techniques of formal oil painting strategies within large scale canvases. Newsom's work features dynamic spectacles of the natural world often combined in reference to various historical genres of pictorial representation. He creates the tactile surface structures of his paintings through the use of a wide variety of richly layered figure/ground relationships, often in a manner which fluctuates between hard-edge, monochromatic and gestural paint handling. Through this laborious and highly detailed physical process, Newsom integrates a spirited iconography of timeless naturalist motifs including birds, beasts and other various flora and fauna. Ultimately, Newsom's paintings convey a balance of stillness and energy found within natural forces which give rise and symbolic meaning to life itself.
Raymond Pettibon (@raymond_pettibon_)
Raymond Pettibon is a contemporary American artist known for combining cultural iconography and text in the form of collage and in the style of political editorial cartoons. Often drawing inspiration from comics, cartoons, and other pop cultures, Pettibon presents intersections of lyricism, social commentary and nostalgia in his works. He currently works and resides in NYC.
Ryan McGinley (@ryanmcginleystudios)
Ryan McGinley is an American photographer living in NYC. Known for a casual, snapshot style, he often experiments with staging situations and establishing a context for presenting the human figure. McGinley's work typically features diverse contexts of city, studio portraiture, and the natural world.
Lee Quinones (@leequinones)
Lee Quinones is a Puerto Rican artist who grew up in New York City's LES (Lower East Side). Emerging from the 1970s subway art movement, Quinones achieved widespread recognition during the peak of NYC's street art scene. Featuring an ever-evolving style and diverse representations of popular culture and political commentary, his work often combines canonical references with poetic messages and iconography.
Stefan Bondell
Stefan Bondell is a poet and visual artist known for oil-and-gouache-on-canvas works featuring abstraction and symbolic figurative elements such as silhouetted forms suggesting satellites, skeletons, and people. Bondell often presents work in atypical contexts ranging from a New York cemetery to a gallery space in which he lined the floor with $1 million in shredded U.S. currency.
Lucien Smith
Lucien Smith is a multidisciplinary artist known for his abstract works and improvisational marks. Finding early success as a classically trained artist, Smith now seeks to blur the lines between physical and metaphysical art.
Jim Jarmusch (@jim.jarmusch)
Jim Jarmusch is an American visual artist and filmmaker based in NYC. As a director and screenwriter, Jarmusch has been a longstanding force in independent cinema, he presents collages. Featuring clippings from old newspapers, superimposed famous faces, and differing time periods, the images are familiar, but fleeting.
Social Register Closing Reception