35 E 1st St, New York, NY
The Trops Gallery LES
7/15/21 – 7/29/21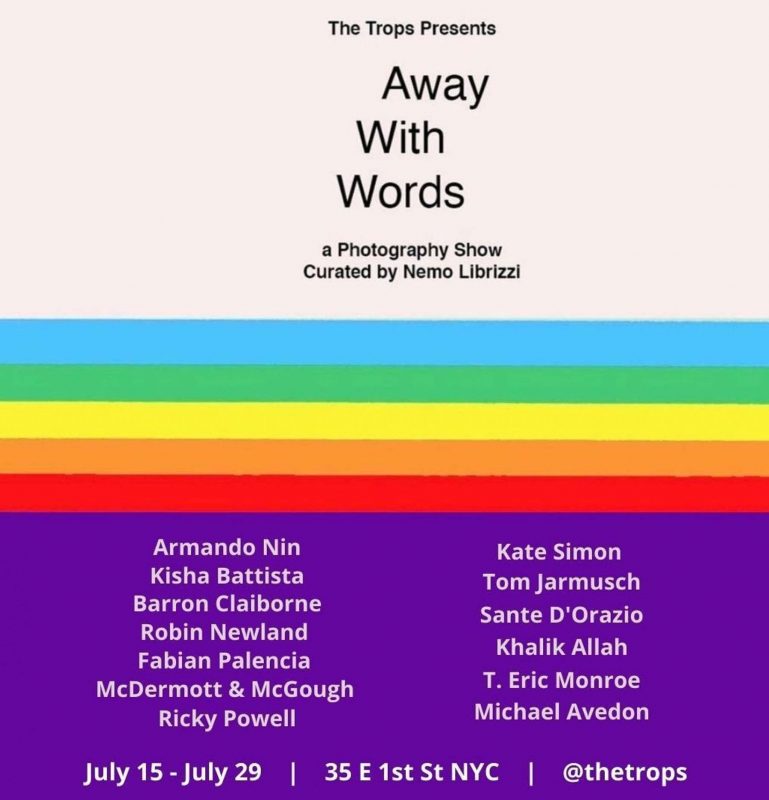 ABOUT THE ARTISTS:
Ricky Powell was a New York born photographer known for his archiving of hip-hip culture in New York and the downtown scene of Manhattan. Powell was a tour photographer for the Beastie Boys, propelling him into a photo career that would lead him to have work featured in magazines such as Paper, Mass Appeal, and Ego Trip. Powell's street photography of artists who frequently hung out downtown such as Jean-Michel Basquiat, Andy Warhol, and Madonna to name a few, would remain an important documentation of the New York art scene.
Khalik Allah is a photographer and filmmaker born in Brookhaven, New York. Allah's love for photography began when he photographed members of Wu-Tang Clan using a camera he had borrowed from his dad. His work creates original worlds through portraiture that directly speaks to the photographed subject's story. Shooting with a manual, analogue film camera, Allah tells stories of specific spots of the city such as the corner of 125th and Lexington through his imagery. Besides photography, Allah works with documentary film.
Sante D'Orazio, born in New York, is a photographer whom's interest for art began while studying fine arts at Brooklyn College. He studied photography with Lou Bernstein and worked under contemporary painter Philip Pearlstein from 1979 to 1980. D'Orazio began his career working for Italian Vogue, and has since then worked for various recognizable brands and exhibited at galleries across The United States and Europe.
Artist and filmmaker Tom Jarmusch uses film and digital photography to tell stories of change and transformation. Through a kind of street-level vision, many of his photographs play with the concept of surroundings, how it affects us and how we change them. Jarmusch considers himself to be playing with "documentary and fiction" in his work. His work has been featured internationally at festivals such as the New York Underground Film Festival and Anthology Film Archives.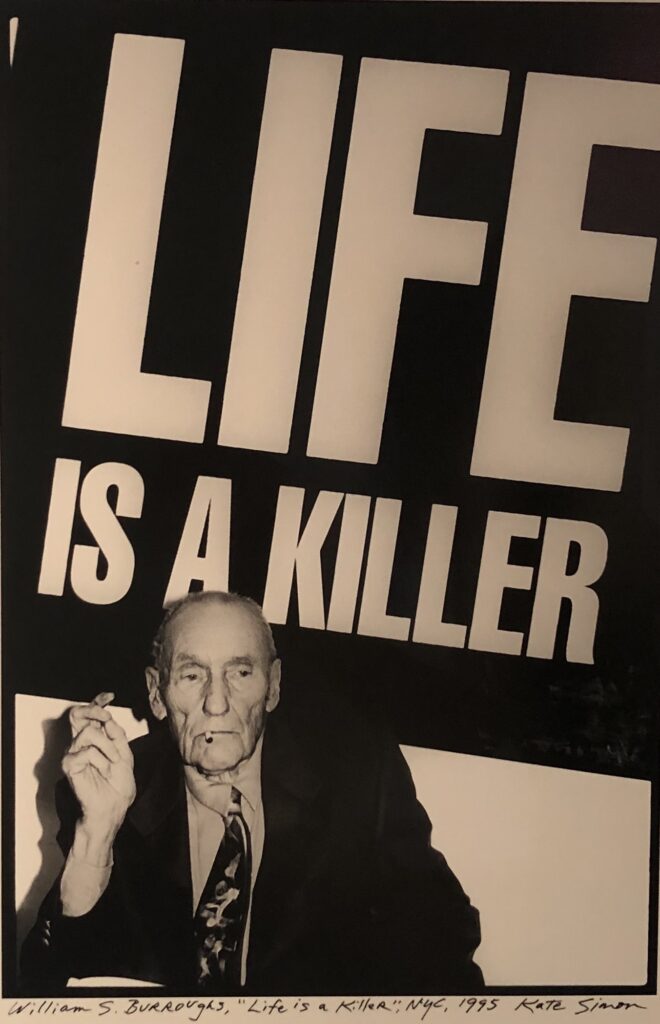 Catherine Simon, known as Kate Simon, is a writer and portrait photographer. She was born in Poughkeepsie, New York. Throughout her career, she took photos of many influential artists from all ways of life, such as Madonna, Andy Warhol, Patti Smith, and The Clash, just to name a few. Some of her most known photographs are the ones she took of Bob Marley and the Wailers; one of her most iconic portraits of Marley was used on the front cover of his 1978 album, "Kaya". She was also the official photographer of Marley's European Exodus tour in 1977. Simon's work is internationally recognized and many of them can be seen in the permanent collections of the Smithsonian's National Portrait Gallery, the MOMA, and the Andy Warhol Museum.
Splitting their time between New York and Dublin, artist duo McDermott & McGough are widely known for the appropriation of images from the late 19th century to early 20th century in their work. David McDermott and Peter McGough were both born during the 1950s, both studied in Syracuse University, and did not meet until they had both moved to New York City. They began their artistic collaboration in 1980, focusing on a Victorian Era style for all of their works. The duo has withheld a unique obsession with the past throughout their career that can be reflected in the subjects of their photographs. McDermott & McGough even converted a townhouse on Avenue C to its "authentic mid-19th century ideal", lit solely by candles, and representing their refusal to embrace the historical present.
Fabian Palencia solidified his passion for photography in 2010 when returning to school for graphic design. He was born and raised in New York. In his youth, he enjoyed taking pictures, writing, graffiti, and music among other mediums. Now, he is inspired by various aspects of life and art, particularly paintings he has seen in museums such as MOMA or the Met, and people on the street simply existing. One of Palencia's favorite cameras is his iPhone camera, although he also works with 35mm and a medium format film. Palencia captures the essence of life through his candid shots across the city.
Kisha Battista is a New York based photographer, model and actress who has worked with mixed media from sculpting to painting and wood carving since her youth. A few years ago, Battista discovered photography and has since fallen in love with the process of her work, which includes the mixing of photography with wood workings and paint. Her work is unique due to their one of a kind processes and presentations.
Born and raised in New York, Armando Nin studied at Pratt and is now taking part in The Art Student League. A street photographer reaching into his archives, Nin captures the gritty extremities of his surroundings in the City starting in the mid 2000s into present day. Mostly on his 35 mm point and shoot camera, Nin captures moments in the metropolis, making paintings as well as prefabrications. He came upon a camera as a child but never considered photography something to "learn" or "practice", now displaying his archived material through his instagram platform for all to respond to and experience.
T. Eric Monroe is a New Jersey based photographer who shot mainly in the 90's capturing the hip hop scene's intimate and behind the scenes moments. Working for magazines like Thrasher, the skate magazine, T. Eric got chances to form relationships with some of the biggest names in hip hop and photograph their performances, in the studio recording or behind the scenes as well as hanging out at their homes and neighborhoods in New York City. To name a few, T. worked alongside Lauryn Hill, Erykah Badu, Tupak Shakur, Biggie, RZA, Old Dirty Bastard and Missy Elliott.
Known for her costume design, Robin Newland has had a life-long passion of collecting, dressing up dolls and has recently been posing for photoshoots. She is inspired by different pop stars as well as some of her favorite characters. She creates entire plots and stories for the dolls as if the images she takes are the dolls' everyday experience and they are real to her.
Born and currently living in New York City, Michael Avedon is a portrait photographer who makes commercial work as well as personal stories, also recognized as being the famous photographer's grandson, Richard Avedon. He graduated from the International School of Photography in 2013 and went on to create iconic pop culture images through his commercial work. Avedon appeared on Dazed 100's list of 2014 as well as Forbes' 30 under 30 in recognition of his stunning imagery in photography.
Born and Raised in Boston, Massachusetts, Barron Claiborne is a self taught photographer who began at age 10. Later in 1989 he moved to New York City and began working alongside prolific photographers such as Richard Avedon and Irving Penn, which heavily influenced his path in print work, mostly working in large format. Claiborne has been in publications including The New York Times, The New Yorker, Rolling Stone and Esquire to name a few. Focused on 8×10 polaroids, Claiborne is working on a series both historical and mythological in relation to his African ancestry.