Tatjana Patitz, Photo by Sante D'Orazio
D'Orazio's world is populated by supermodels, actors, rock stars, and icons. His +30 year career has seen concurrent themes of eternal youth, stunning beauty, and rock and roll. D'Orazio's portfolio is a mixture of informal and posed – an uncensored and provocative trademark. Since he first shot for Italian Vogue in 1981, D'Orazio's work has been published in the likes of Andy Warhol's Interview, Italian, French and British Vogue, Vanity Fair, and GQ among others.
In part 2 of their 3 part interview, Sante D'Orazio tells Alexandra Kosloski how he broke into the fashion industry, and shares the best advice he ever received.
AK: What was your thought process behind pivoting from commercial work to a more personal art practice?
Sante D'Orazio: Well, commercial work is usually directed. They made the choices, it had nothing to do with me afterwards. I was usually directed by someone who didn't have the talent to direct. I always said just because the word "art" is in their title, doesn't mean they know anything about art.
AK: And so how would you handle that?
Sante D'Orazio: The thing is, they always wanted something that they recognized and was easy to replicate. I always tried to give them what they wanted, and then I'll give them something else that might be really good and different. But they already set their mind to what they're familiar with. Nine out of ten times they go with that. That's commercial. They go with what's familiar. There might be something better, but it doesn't matter.
AK: Even though you can offer something that might exist beyond their taste.
Sante D'Orazio: Yeah, but that's the nature of commercial work. I was so stupid, I was always trying to make it better, and I allowed myself to get frustrated, and there was just no need to put myself through all that. In retrospect, it's like, come on, just do it and go home. Make life easier for yourself. There's a time and place for certain things. You're doing a commercial job. I would sometimes have to call up my agent and say "how much am I getting today?" Just so I could put up with it.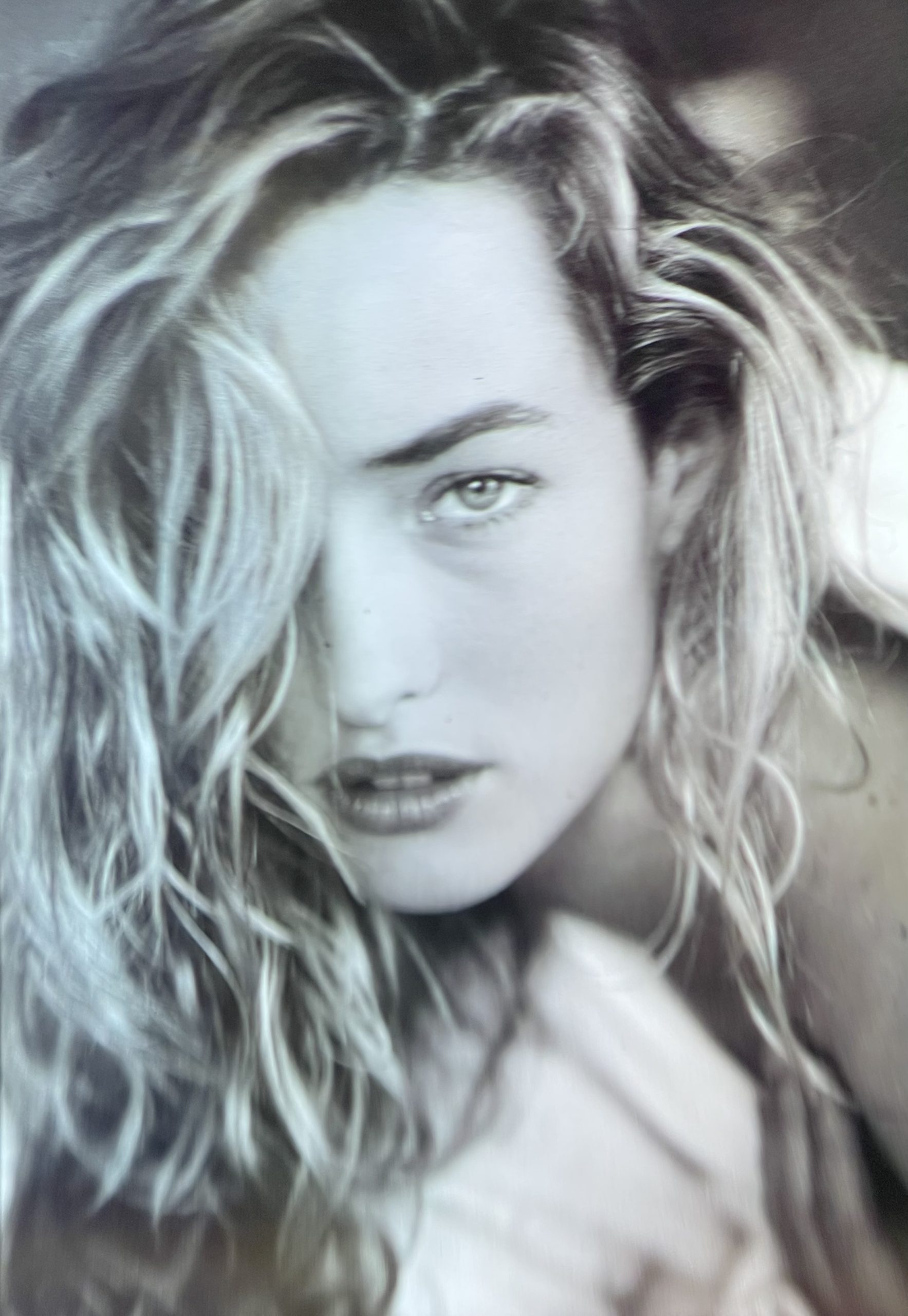 Tatjana Patitz, Photo by Sante D'Orazio
AK: Who do you create art for?
Sante D'Orazio: I still have to do it for me. I'm looking for something within myself. I'm still that foolish kid, dealing with the commercial world and fighting it. I've learned not to listen to all the naysayers. You make something that's unique to you, and the naysayers are the ones that you like and respect, who tell you "Nah, that's not really that cool." And you believe that? That's the worst thing you could do. You have to believe in what you did, and you have to develop it.
That's the definition of contempt; to make less of another, to make more of yourself. I had a mentor in photography, and he made me write certain things and stick them to my wall, and that was one of the things. "Contempt is making less of others to make more of yourself." You never do it. And then the other thing that I'll always remember is that he said, "Let the obstacles be your guide. It leads you to places you would never have gone on your own."
AK: And that was some of the best advice you've ever got?
Sante D'Orazio: Yes.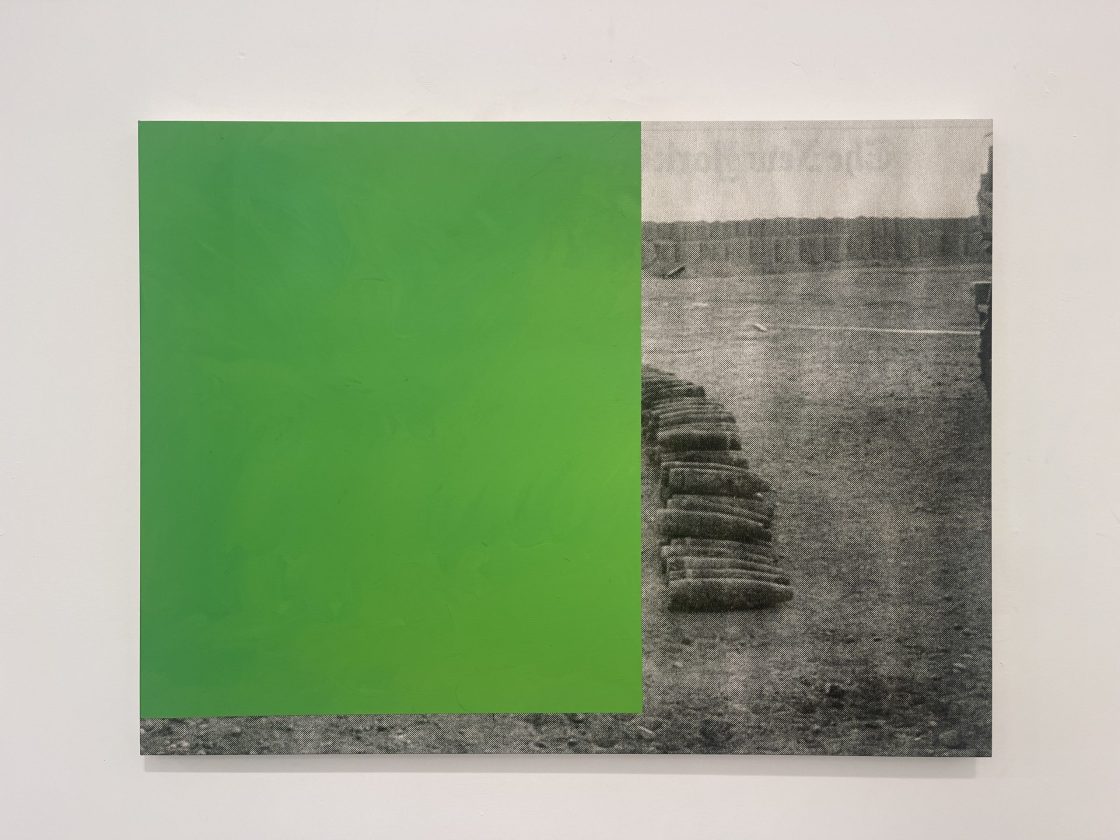 Geometric painting by Sante D'Orazio, 2021
AK: Could you talk a little bit more about him?
Sante D'Orazio: Lou Bernstein. He said he was the only Jewish man in Brooklyn with an Italian son. He belonged to the New York Photo League, they were the photographers that did street photography as we know it in New York City. I didn't know his work at the time. He saw me going to art school, I was going to the Art Students League, and he saw me with one of those big portfolios. I told him what I was doing and he asked me if I wanted to learn photography. Yeah. He had a class up in this attic apartment on East Fifth Street in Brooklyn, and he taught three students on a Friday night. And on the weekend, I would go with him out in the street, wherever there were people gathered. He wanted me to shoot alongside him so I could see what he was looking at. He would point things out, learning how to anticipate a moment. You start putting it all together, and we go from there.
AK: Before you had met him, you had been painting?
Sante D'Orazio: Yeah, I started out painting. I had to figure out in high school what the hell I wanted to do, and the only thing I knew how to do naturally was art. So I went to community college for art direction, and I hated it. Then I transferred over to Brooklyn College for fine art, and those were my best years in college. I met Phil Pearlstein, who was one of the leading artists in figurative painting, and I became his assistant. When I graduated, I had to figure out, what am I going to do now? I had a cousin, who was a well-known hairdresser in the city, who was always telling us stories of all the glamorous people that he was doing hair for. It seemed like a world away, but he encouraged me to go into fashion, so I gave it a try. I put together a portfolio of ten life drawings of nudes, ten pictures that looked like ten different photographers took them, and ten pictures of whales from the aquarium.
AK: You're laughing, but I saw those pictures and I think they're great.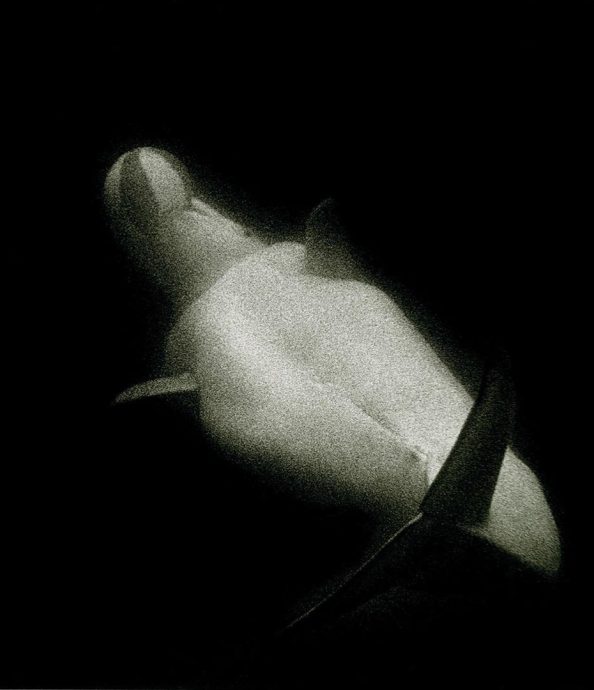 White beluga whale at Coney Island Aquarium, Photo by Sante D'Orazio, 1975
Sante D'Orazio: Thank you. Those were my first photographs. And so I put them all in the portfolio. Who do I go to first? Avedon Studio. Didn't get past the secretary. And then I went to Irving Penn and didn't even get past the intercom. And then one blizzard of a day, I went to Scavullo, and I got into the door, and the first person I saw was Scavullo, himself. And he's like, "What do you want?" I was like, "I want to be an assistant". He's like, "Get out of here". I thought to myself, I gotta rethink this.
AK: So how do you come back from that?
Sante D'Orazio: I eventually got a job as a gofer at a commercial studio, with a commercial photographer who borderlined fashion advertising. He worked with famous models on advertising shoots. My job was to mop the floors, clean the dishes, go for whatever was needed, and I was just happy to be in the studio. I was making $75 a week. I didn't care. I got in the door.
Adrianna Bach, Photo by Sante D'Orazio, 2015
I worked in that studio and I made friends with other assistants, and once in a while they would take me out with them to Studio 54, and the floodgates opened up. I told a friend that I would go to Italy with him, because somebody wanted to work with him there. We planned a trip to Milan, and I gave notice at my job and saved 1500 dollars, which was a shitload of money for me. And the night before, he bailed on me. I didn't know what to do, so I just said, "Fuck it, I'll go", and I went on my own. I didn't even know where the magazines were. I didn't know of any hotels. I got a room with a neon sign that flashed and buzzed, like in a film noir. I put my suitcase down and didn't even open it. I couldn't even go home.
I ordered a big pitcher of beer, and I got myself shitfaced, and who walks by is a photographer, who I had assisted. He's like, "Why are you in that hotel? Stay in my hotel, with all the models and the young photographers." He goes, "I'm going to Portofino tomorrow with my girlfriend for the weekend. Why don't you come with us?" I was like, "Oh, God, thank you."
I took my luggage over there, and went to Portofino. He gave me the name of all the agencies, all the magazines and everything I needed to know. It was a godsend. I checked into the hotel on Sunday night, and Monday was the next day. And the photographer said to me, "Look, there's no work. I've been here for three months. I have to go back, there's nothing happening." I said to myself, I'll take my shitty portfolio and go to Italian Vogue. And when they say no, I'll get on the train and go visit family.
I go to Italian Vogue and they let me wait for the art director. He looked at the portfolio– the whales, the drawings, ten pictures that looked like ten different photographers. And then he goes, "Wait here. I'm going to wait for the beauty editor to come". She came and they talked to each other, this and that, and they gave me two double pages to do nudes for Italian Vogue Beauty. So on my first day there, I got that job. Because they were creative, they saw nude drawings that I did, they saw I could draw a sensual line, they saw the whales that were sensual, and they saw in the ten different photographs that I could light.
AK: They see skill, they see good composition, so they can make the connection.
Sante D'Orazio: They were creative. That's what you don't get here in the States. And that was the beginning of my career.
AK: So do you remember that photo shoot?
Sante D'Orazio: Oh, yeah. There were two nudes on how to tan yourself. One was in natural light, and one was in the sun bed. So that was all blue lights. And the other one was in the sunlight. So you turn the page, one was all orange and yellow and one was all blue. I had to wait the entire month to shoot it, but in the meantime, I got to meet all the agencies, all the important people. Then it was the end of July, and nobody works in August, so I went home. I had to wait two and a half months for the magazine to come out in the U.S., and I went back to work as an assistant, saved more money, and went back to Milan again in February. So that was the start of my career.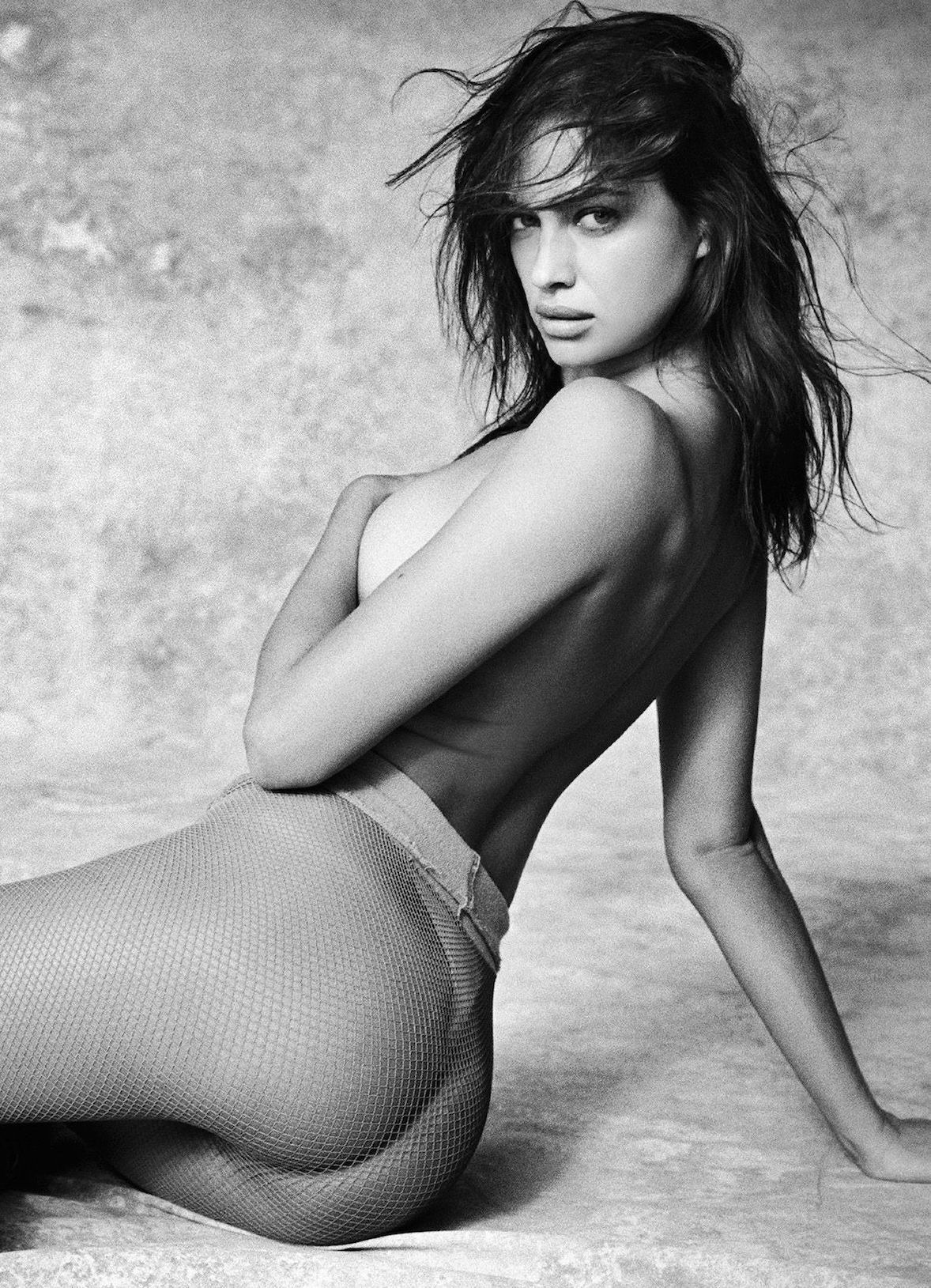 Irina Shayk by Sante D'Orazio for CR Girls, 2016