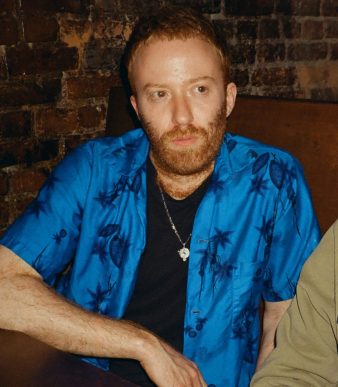 Nick Farhi utilizes installation and still life painting to connect people, places, and things. Through research, histories and relationships to one another are addressed and given a meeting place. Desperate, lush, and seismic shapes are made from confabulated memory and happenstance in the artist's practice, arriving to a number of cross figural dialogues and polemics reflecting current events.
Nick Farhi shares his studio and practice with The Trops at his studio in Harlem, NYC in April 2023
The Trops takes pride in standing behind emerging artists, whom you may not have heard of- yet- but you should, and likely soon will. By naming this survey after the Beethoven compositions we are putting forth a bold claim that these voices are heroically breaking through as a force to be reckoned with on the world stage.
Featuring:
Ben Ruhe, Nick Farhi, Rene Saheb, Armando Nin, Rawnak Rahman, Vahakn Arslanian, Jerami Dean Goodwin, David Aaron Greenberg, Conrad de Kwiatkowski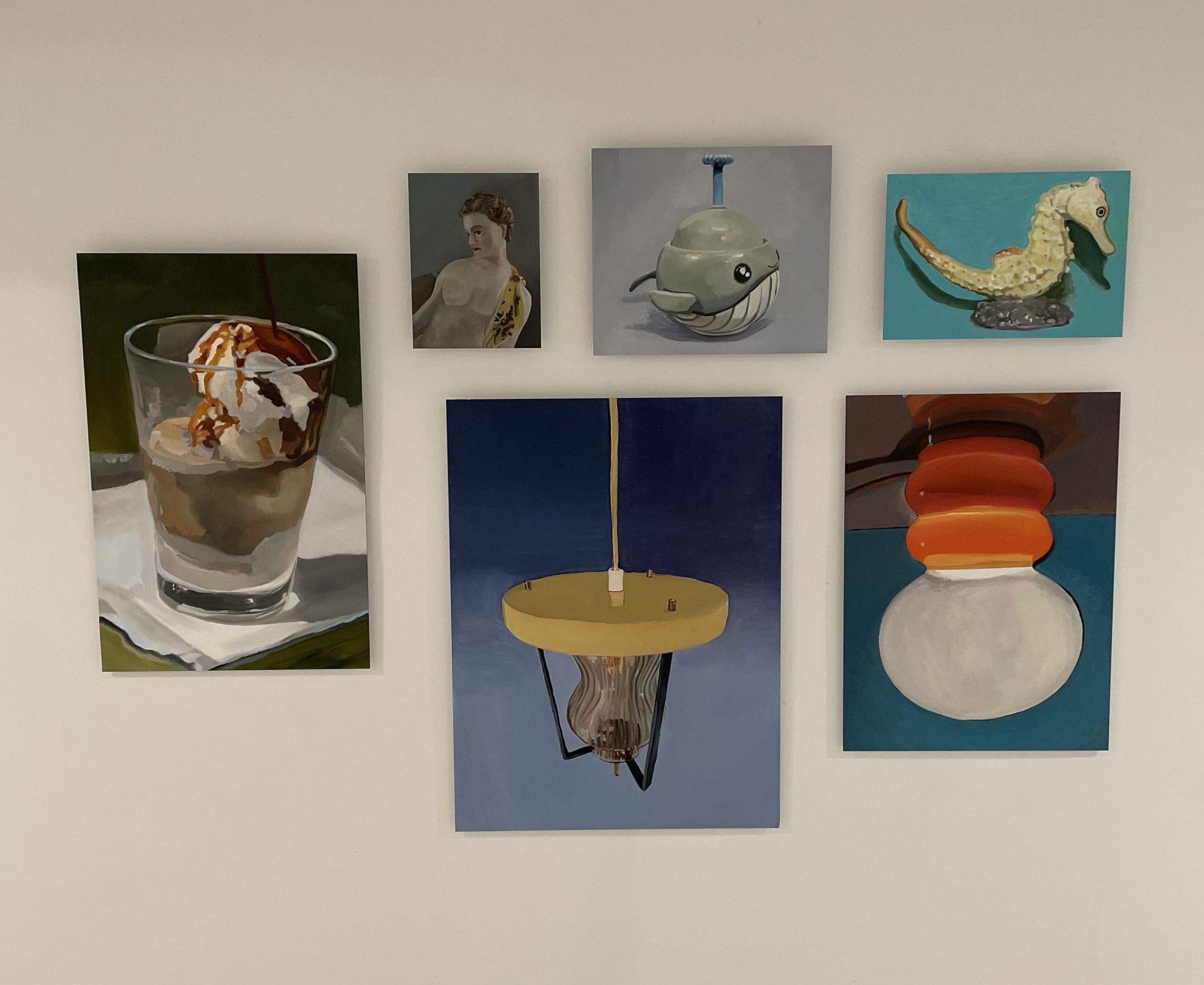 Installation at Eroica Variations
Nick Farhi was featured in the first-ever dispersed constellation exhibit in Fort Greene, Brooklyn. Farhi's paintings were distributed across bars, bodegas and old school neighborhood establishments, creating a "constellation"– community installation– of fine art across the community.
For everything Art has ever been, it's amazing to see how every season, through the hand of each young visionary, it can be made new again. Particularly when the artist, with the weight of History crashing down, decides to limit themselves to the simplicity of a reserved color pallet or in the exploration of otherwise banal subject matter. With all the tricky techniques made available by successive waves of modernism and post-modernism, boldness relies on the singularity of expressing one's own unique vision. But to then go at it as if one's life depended on it, and still come across cool is the story of Nick Farhi and Grear Patterson, both of whom have only just embarked on promising careers. Painting while thinking and feeling.
Take a stroll through the streets with The Trops in Fort Greene, and share the cultural experience with a new kind of art scene.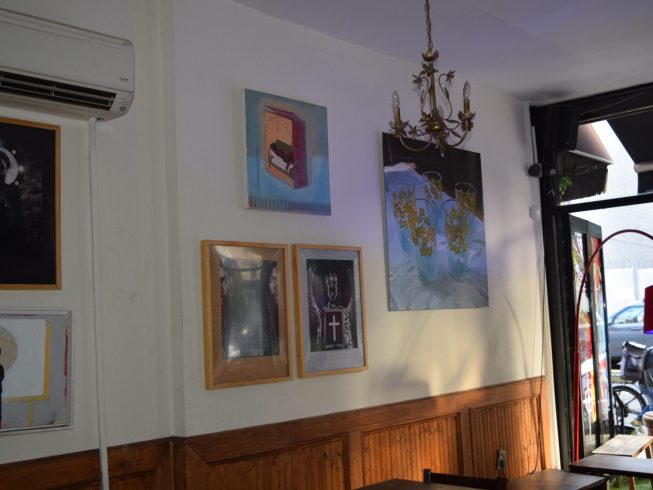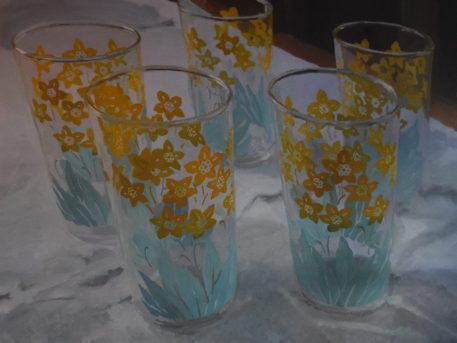 Nick Farhi
"Sleeping in the forest (to drink the stars)"
Oil, pastel, enamel spray on aluminum
40" x 40"
2022
Left: Installation view of Monomania
In tandem with this constellation, The Trops hosted a cultural mixer, where specially curated performance artists gathered to perform and represent their crafts at the iconic Brooklyn Moon Community Café and presented a combination of rehearsed and improvisational performances.
Social Register, located in Chinatown, NYC, was a pop up exhibition presented by The Trops. The gallery featured a survey of artists well-known on the downtown scene. Each one generally confined to the platform of their respective gallery, Social Register had the unique opportunity to exhibit these leaders side by side, creating a powerful representation of "what's happening now" on the New York scene.
Beyond the main exhibition area, the location also featured work by Nick Farhi.
On Display @ Oliver Coffee: 5 Oliver Street, New York, NY 10038 (attached to gallery)
Oliver Coffee is a cafe on the edge of NYC's Chinatown.
Nick Farhi
"Onto Steps Then To Rivers (Along Baxter st.)"
Oil, pastel, enamel on aluminum
45″ x 45″
2022