William Merritt Chase, Alice Gerson in Prospect Park, 1886, via the Met Museum
Prospect Park, the crown jewel of Brooklyn, NY, is admired by tourists and adored by locals. The green space, spanning 585 acres, is nestled in the middle of several charming Brooklyn neighborhoods. Since its opening in 1867, the park has been a place of leisure for New Yorkers in the busy city. Below is a guide to some of Prospect Park's art drops.
Grand Army Plaza
Reminiscent of Paris's Arc de Triomphe, Grand Army Plaza features an arch in honor of Union Civil War soldiers. The space holds the Grand Army Plaza Greenmarket, open on Saturdays year round. Grand Army Plaza serves as a striking transition from the city to the verdant park.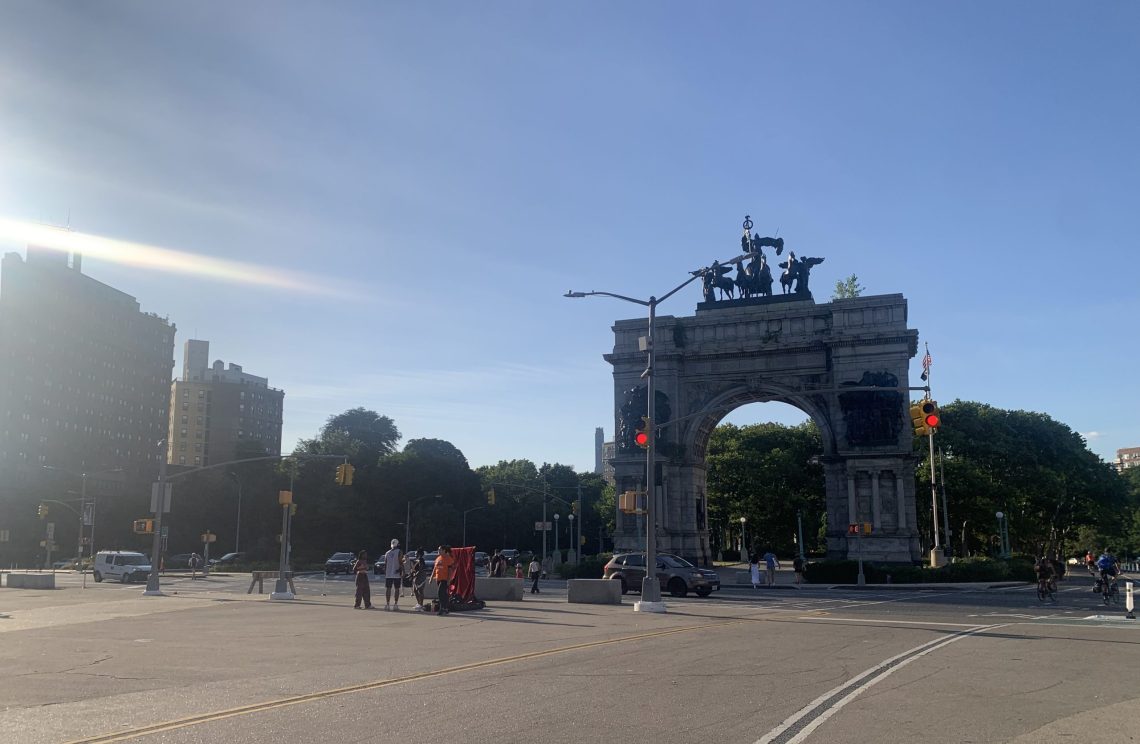 Grand Army Plaza, Photo by Avery Walker
Lookout Hill
Lookout Hill is the highest point in the park, and offers a beautiful panorama view of Manhattan and Brooklyn. A great time to visit is in the late fall, after most leaves have fallen, and the hill has the best visibility. There, you can also find the Maryland Monument. This art drop is a tall Corinthian column that commemorates the Maryland 400, the group of Maryland soldiers who fought at Lookout Hill almost a hundred years before the park opened.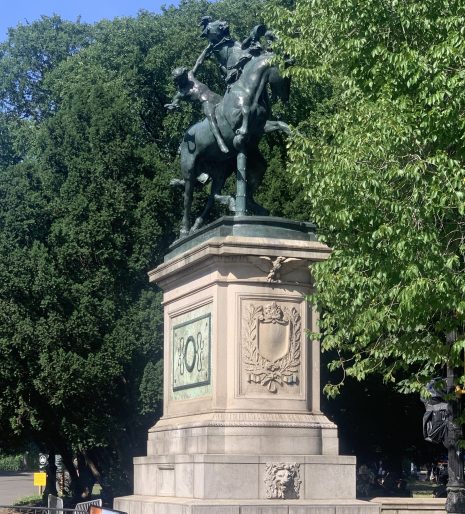 The Horse Tamers, Machate Circle, Photo by Avery Walker
Machate Circle
Machate Circle is the grand south entrance of Prospect Park. Like Grand Army Plaza, designers Olmsted and Vaux envisioned the space to be a palatial transition from busy city to peaceful park. Here, you can find "the Horse Tamers", using the Trops mobile app. This entrance leads right to the Prospect Park Lake, a popular place for fishing and leisure.
Hiking Trails
Prospect Park features several hiking trails. As the weather cools, fall is the perfect season for hiking and spending long hours out in the beauty of nature. See the leaves change in Brooklyn's oldest forest.
Find "The Horse Tamers", "The Maryland Memorial", Grand Army Plaza and more art drops and hidden gems on the Trops mobile app, available in the app and google play store.