REWARDS:
Promote your goods and services
The Trops curates "Art Drops," where Arts and Culture are highlighted in collaboration with local businesses and gathering places, to encourage cultural (& economic) engagement within downtown neighborhoods via a mapped exhibition.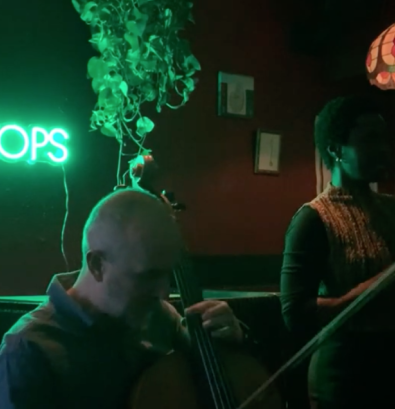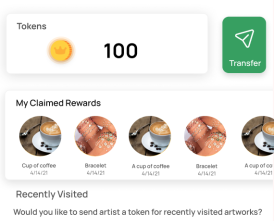 Put your brand on the map.
Reward Drop Participation involves arranging a branded "barter" for a product or service at your venue, which users can claim by visiting your location. For example, a beverage such as a coffee, liquor, beer, or wine, would highlight your venue as a place to spend their tokens, and allow participants a teaser of your venue's products.
WHAT IS IT?
The Trops Mapped Exhibitions are "decentralized," which means they are completely organized around the artist's creative work. We present the time and location of creative work as events of cultural activity that "pop up" across local neighborhoods and connect people with authentic Culture through gallery exhibitions in traditional and nontraditional formats. Upon arrival to experience the art in-person, users of the mobile application can 'collect' the experience as a souvenir of art in spacetime, as well as a token. These tokens can be translated into real-world goods and services, and traded between users.
HOW DOES IT WORK?
Live artistic performance is a treasure for the senses. In that sense, we have worked to create a mobile application that presents the artists and their artwork in an engaging and "fun" way. Modeled after a treasure hunt, our dynamic maps are experiential invitations to visit artists, venues, and vendors through "Art Drops" and "Reward Drops".
HOW CAN USERS PARTICIPATE?
The app is a curated system of maps. If a user visits the artwork in person, the app will automatically "Check-In" the user, and present their profile with a collectible token– the profile of the Art Drop which has the artist's bio, venue's bio, and a snapshot of the artwork. The user can always revisit that experience and "collect" the moment as a souvenir. Like a Digital Black Book, The Trops mobile application enables users to explore culture and keep digital "signatures" of artistic activity in the physical world, and to support artists and artisans.
WHY DO WE DO IT?
It is important to have community infrastructure that empowers the ecosystem of the arts to present itself independently IRL. Our philosophy is to enable community economics, and to empower individuals and connect creatives by developing our platform and engaging neighborhoods with creative energy that can highlight and engage the human spirit.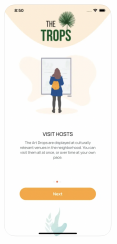 Collect art memories with The Trops Mobile application, available on the App Store