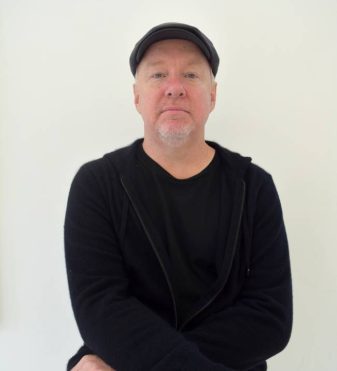 John Newsom is an American painter based in NYC. He is best known for integrating multiple techniques of formal oil painting strategies within large scale canvases. Newsom's work features dynamic spectacles of the natural world often combined in reference to various historical genres of pictorial representation. He creates the tactile surface structures of his paintings through the use of a wide variety of richly layered figure/ground relationships, often in a manner which fluctuates between hard-edge, monochromatic and gestural paint handling. Through this laborious and highly detailed physical process, Newsom integrates a spirited iconography of timeless naturalist motifs including birds, beasts and other various flora and fauna. Ultimately, Newsom's paintings convey a balance of stillness and energy found within natural forces which give rise and symbolic meaning to life itself.
Current and Upcoming Exhibitions
JOHN NEWSOM
The Shangri-La Suite and Related Works
July 20 – September 30, 2023
Opening : Thursday, July 20, 4-8pm
Amelchenko Gallery
Sea Bright, NJ
www.taraamelchenko.com
JOHN NEWSOM
Forest of the Happy Ever After (The Complete Paintings for the Album by Killah Priest)
March 16 – June 16, 2024
The Brattleboro Museum and Art Center, Brattleboro, Vermont
www.brattleboromuseum.org
JOHN NEWSOM
New Growth in an Old Garden
April – May, 2024
Kunstverein Heppenheim, Germany
www.kunstverein-heppenheim.de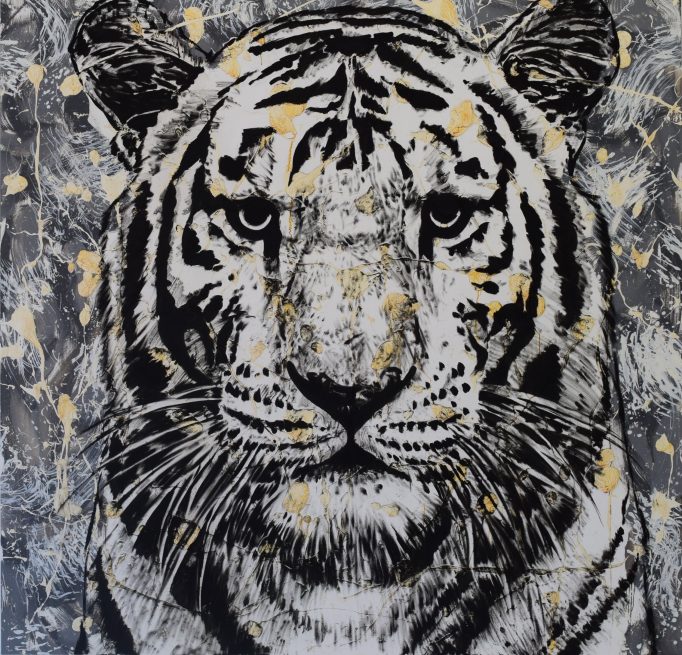 Eon to Epoch No. 2, 2014
84 x 84 in
Oil on Canvas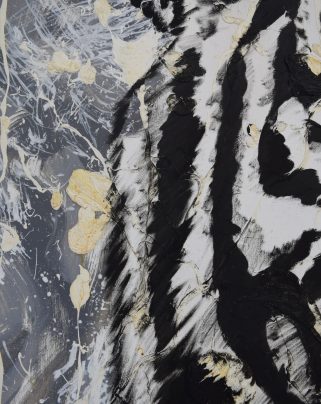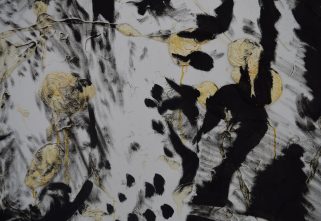 The October 2022 Social Register exhibition in Chinatown, New York City featured the painting Eon to Epoch by John Newsom. In the featured audio clip, John discusses painting, Social Register, and his inspiration behind the work. Curated by Nemo Librizzi, the exhibition was a survey of artists who are well-known on the downtown scene.
John Newsom explains Eon to Epoch in the following audio recording: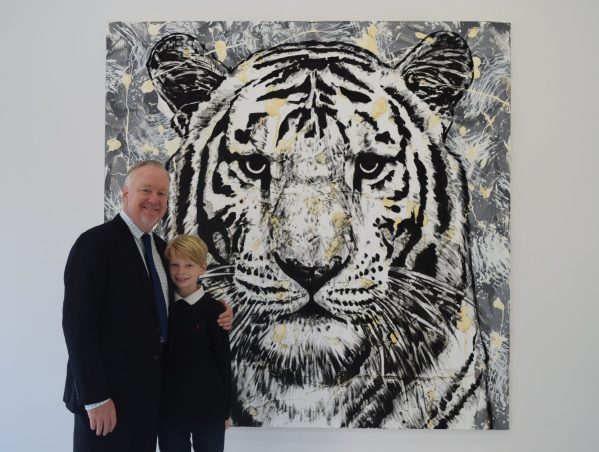 John Newsom with his son Luke, 2022
"There are kind of two ways to read one of my paintings. One is in the literal sense, of whatever flora and fauna or expression of manner you may find within the painting, and then the other is what's its meaning, what's its allegory, what's its allusion. What is it alluding to? Then that gets interesting."
-John Newsom
Social Register's Closing Reception included poetry readings, performance art, and a screening by Jamie Nares.
"I tend to be– for lack of a better term– a perfectionist in the building of my painting and surfaces and it's very… determined."
-John Newsom
Nature's Course (Interview)
Combining realistic representations of animals and vegetation, abstract expressionism, and hard-edge geometry, John Newsom's paintings explore our intricate and complicated relationship with nature. The Trops spoke with John about his origins, his practice, and his past exhibitions, including a mid-career retrospective at the Oklahoma Contemporary Museum and a two-person show with Raymond Pettibon in Palm Beach.