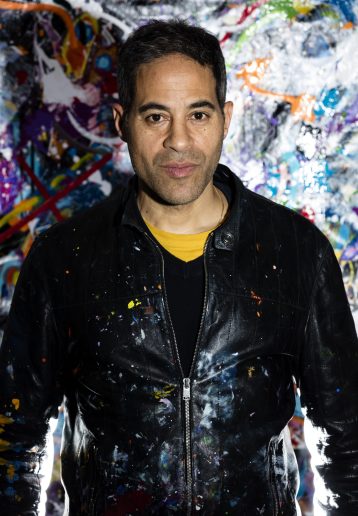 John Perello, AKA JonOne or Jon156, is an American graffiti artist living and working in Paris. In 1984, he founded the graffiti group 156 All Starz, before relocating to Paris in 1987, where he quickly made a name for himself. Working on a wealth of projects during his long career, and exhibiting on a global scale, his style is colorful and expressive.
"This is the journey of a man, of a creative act, an explosion of colour, a line lacing its way from one country to the next, a crossroads of space and time. This is the evolution of artist John Perello, a young New Yorker who grew up on 156th street between Harlem and Washington Heights. After seeing the very first tags emerge on the city's screeching subway cars, he decided to join the movement under the name Jon156. Graffiti, in all its freedom and gesturalism, marked the dawn of a new era; it was an eruption in technicolour, a brand-new graphic revolution.
In the tunnels of the New York subway, Jon156 stood out for his freedom, defiance of convention and love of abstraction. In 1984, alongside fellow taggers Rac7 and Kyle, he founded the street artist collective 156 All Starz, which grew to become an international community. While visiting New York in 1987, French graffiti artist Bando noticed his work and invited him to Paris. It was a watershed moment; he has lived there ever since."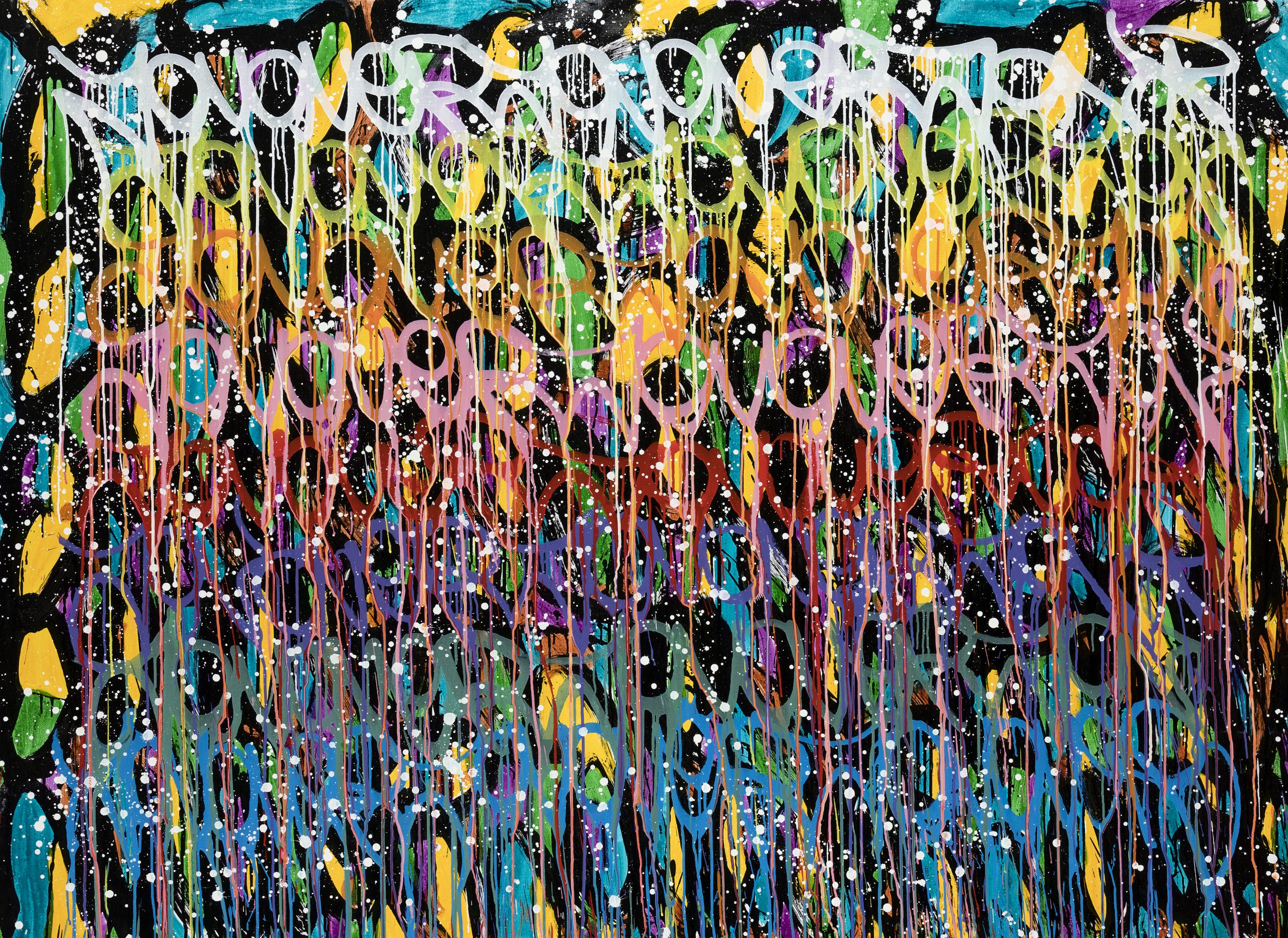 JonOne, Juice World, 2023, Photo by Bruno Brounch
Alexandra Kosloski interviews inspirational artist JonOne, a "Style Writer" who went from painting trains in NYC to critical acclaim across the galleries in Paris.
"I don't really care what people say. I'm doing this for me. So what people think about me… you know…because those people who criticize you and things like that, those are the people that if you fall off, they'll disappear in a second. They won't be there for you. So I'm just worried for myself, really. Every day is just like "How am I going to keep the show on?". And so that's really my big, big, big concern every day. Because a lot of people switch off; sometimes they start doing paintings and then two years later they're doing something else, another trend. But I've been doing this for so long and living off it for so long… that I give myself a pat on the back."
JonOne
25 rue Notre Dame de Nazareth
Paris, France
April 2023
At one time the person born to be an Artist was the maudit, accursed. Making a living was hardly guaranteed. Somewhere along the way, a cult of art celebrity was born and suddenly, families encouraged their children to embrace the arts. In this new gold rush climate, it is increasingly rare to find talent devoted to original expression, making art for the sheer joy of creation. The Trops presents 'In Defense of Poesy' as a celebration of the human spirit blossoming in the ateliers of Paris.
The opening of In defense of Poesy featured several live performances, including a live painting by JonOne.
Painting Performance by JonOne at In Defense of Poesy, Video by Avery Walker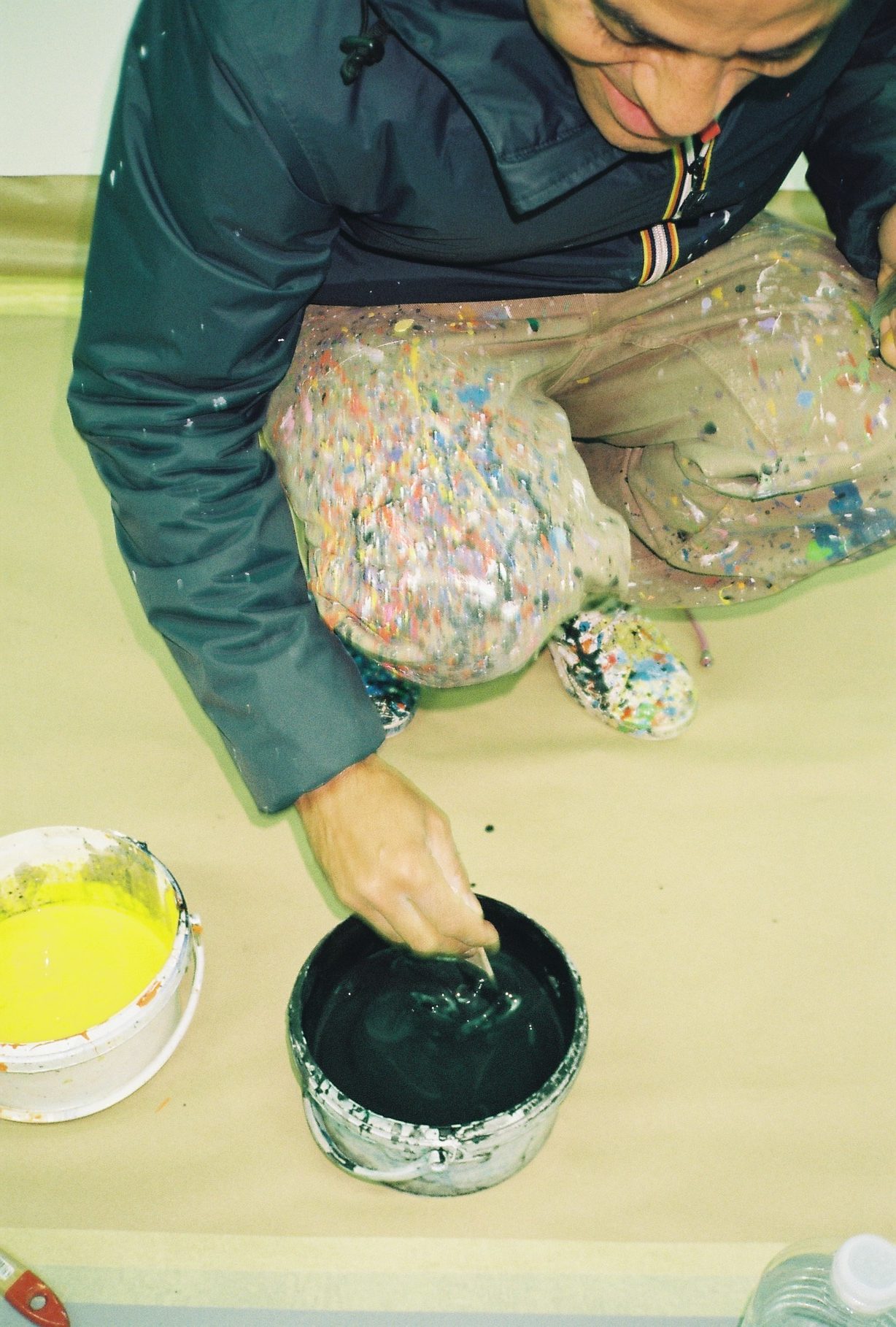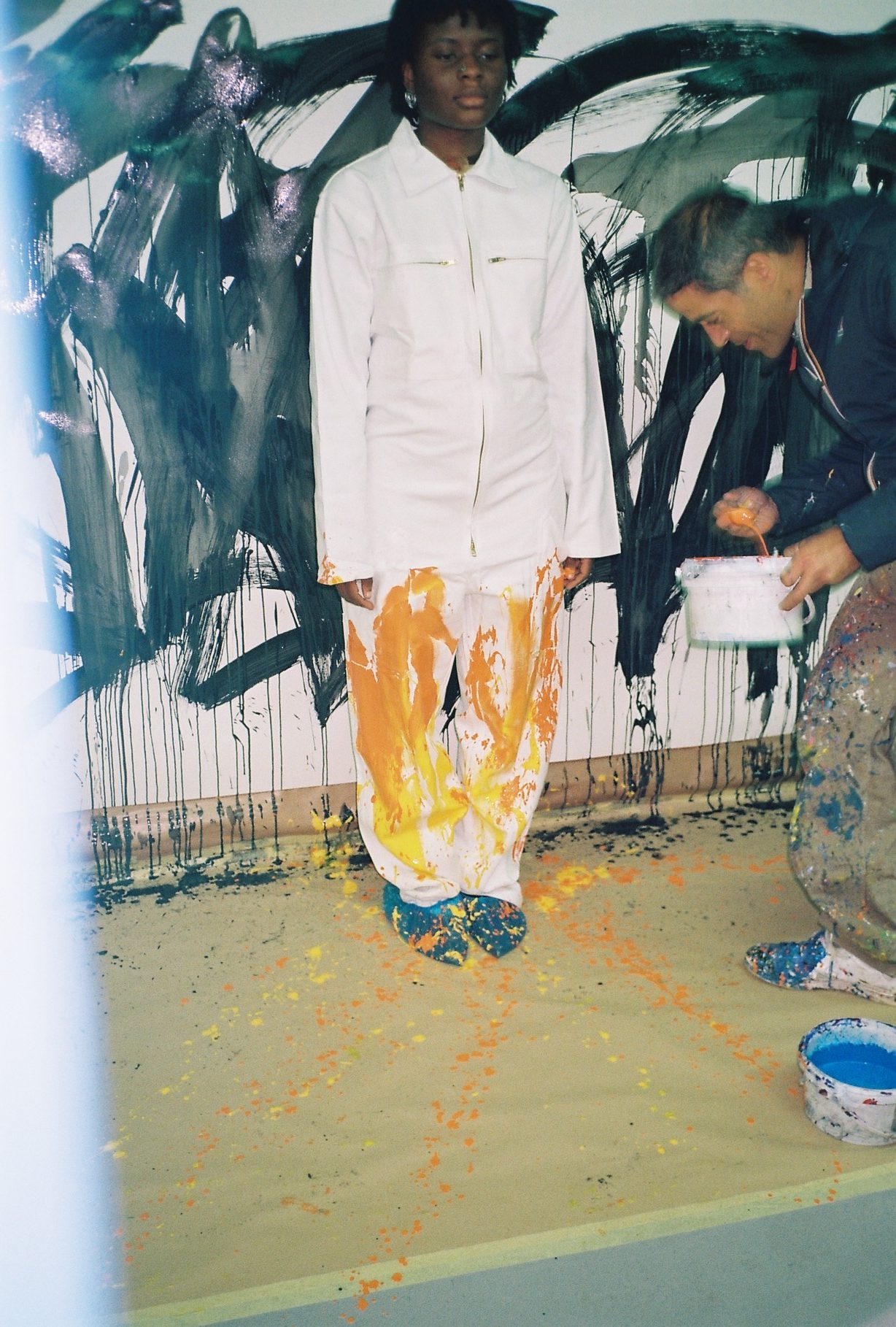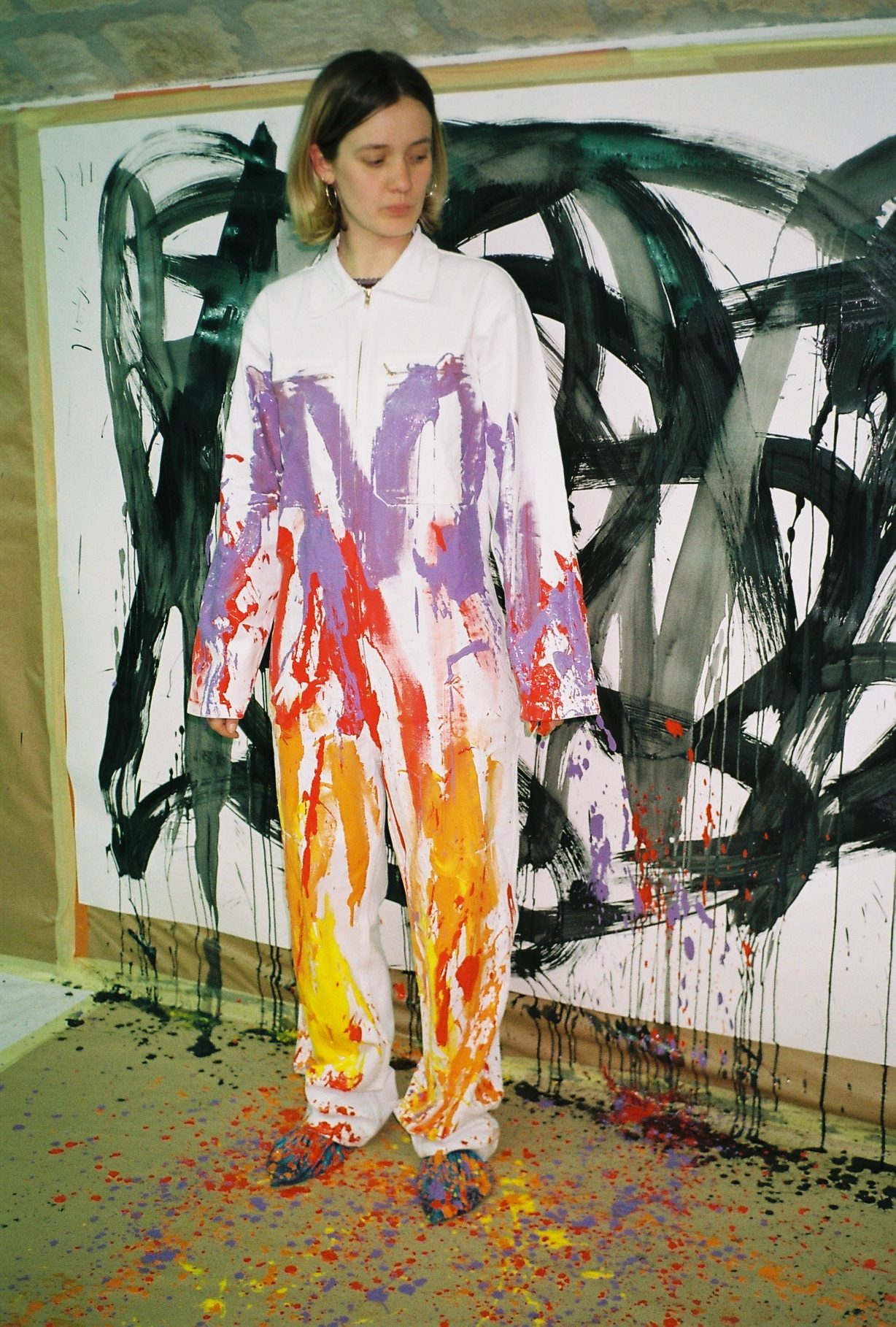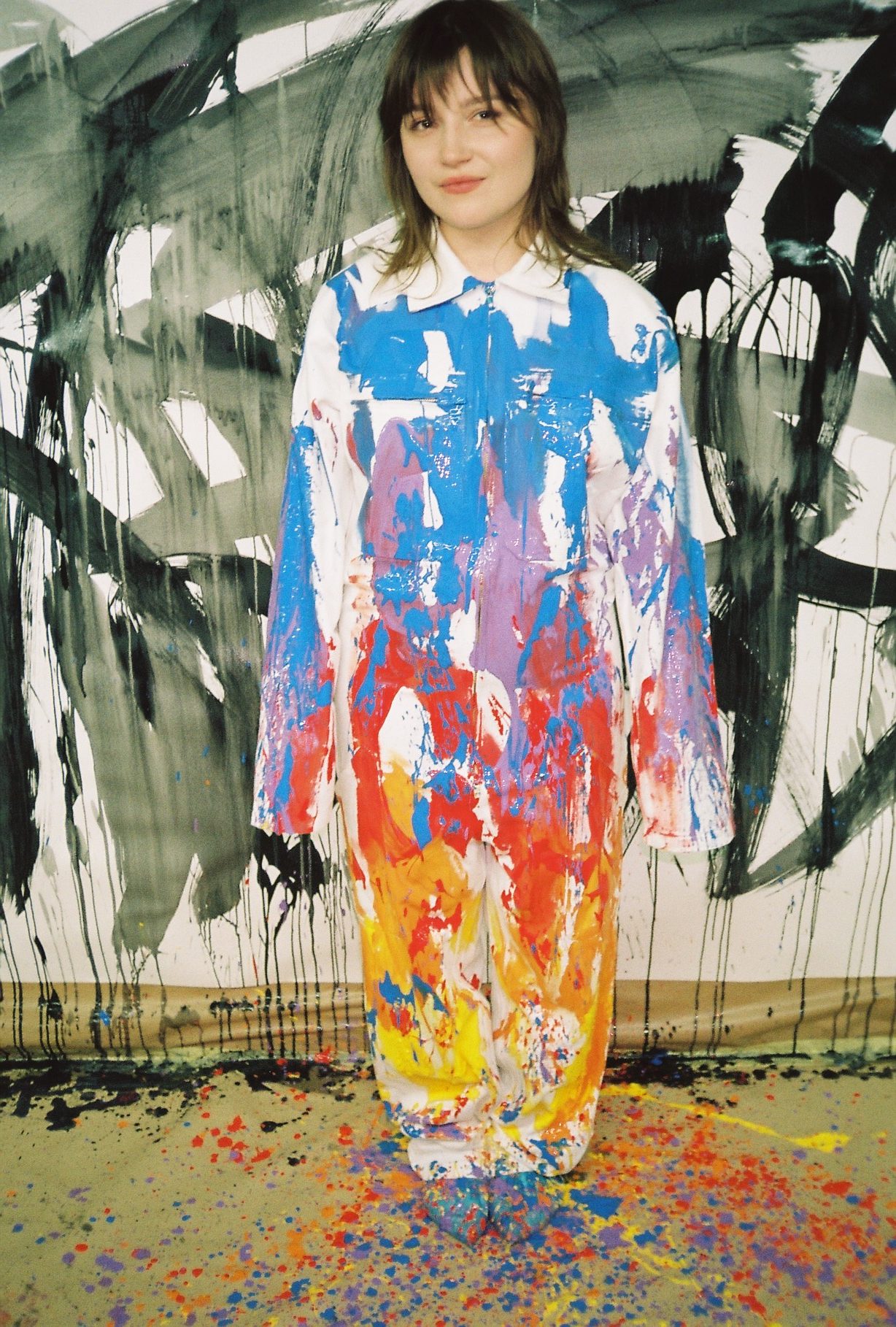 In Defense of Poesy, Photos by Adrian Crispin
Painting Performance by JonOne at In Defense of Poesy, Video by Avery Walker