Highlighting the intersection of community and art, the installation "Monomania" features fine art pieces at local venues in the Fort Greene neighborhood such as Brooklyn Moon and other cultural centers.
(Explore the Fort Greene Constellation.)
In tandem with this constellation, we host a weekly mixer series, where specially curated performance artists gather on Tuesdays to perform and represent their crafts at the iconic Brooklyn Moon and present a combination of rehearsed and improvisational performances.
This week, we had the honor of hosting three master musicians: Sixty Second Assassin, Daniel Carter, and Ibrahima Diokhane at the 6/14 Culture Mixer. Combining Hiphop, Jazz, and African Drumming, this magical combination of crafts created a moment in musical history.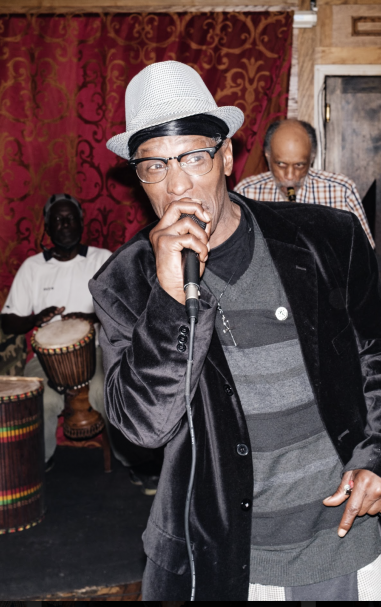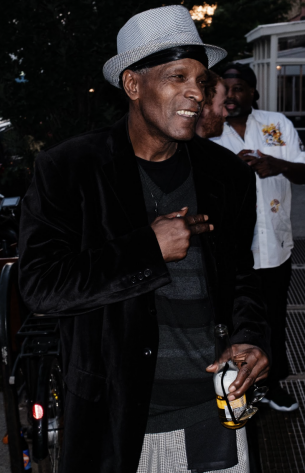 SIXTY SECOND ASSASSIN: Hip Hop Artist
Sixty Second Assassin is a legendary hip hop artist and rapper, born and raised in Bed-Stuy in Brooklyn, New York. He is heavily affiliated with the Wu-Tang Clan and Sunz of Man, and was a close associate with Wu-Tang rapper Ol' Dirty Bastard. Sixty Second Assassin is an enigmatic figure that never fails to wow the crowd with his unique style and voice.
DANIEL CARTER: Free Jazz Musician
Daniel Carter is an avant-garde free jazz musician and performer that has been active since the 1970's. He has become extremely well known, and is an inspiration to many up and coming musicians. Daniel is skilled in playing multiple instruments, including saxophone, flute, clarinet and trumpet. He has performed with artists such as Yoko Ono, Thurston Moore and Yo La Tengo amongst many others. He is also a member of the cooperative free jazz groups and Other Dimensions of Music.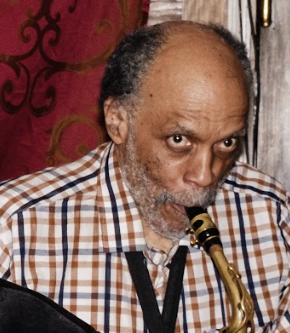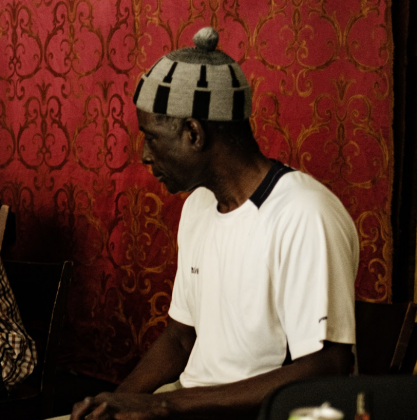 IBRAHIMA DIOKHANE: Drum Master
Ibrahima Diokhane is a seasoned African drummer originally from Senegal. He opened his drum store Keur Djembe 25 years ago in Gowanus, Brooklyn, offering authentic handmade instruments and drum lessons. Ibrahima makes his own drums with an expertise gained over years of learning, dedication and hard work.