Highlighting the intersection of community and art, the installation "Monomania" features fine art pieces at local venues in the Fort Greene neighborhood such as Brooklyn Moon and other cultural centers.
In tandem with this constellation, we host a weekly mixer series, where specially curated performance artists gather on Tuesdays to perform and represent their crafts at the iconic Brooklyn Moon and present a combination of rehearsed and improvisational performances.
This week, we had the honor of hosting three master musicians: Sheila Anozier, Daniel Carter, and Tiga Jean Baptiste at the 6/21 culture mixer. Combining Haitian Folk Music, Jazz, and Haitian drumming, this magical combination of crafts created a moment in musical history.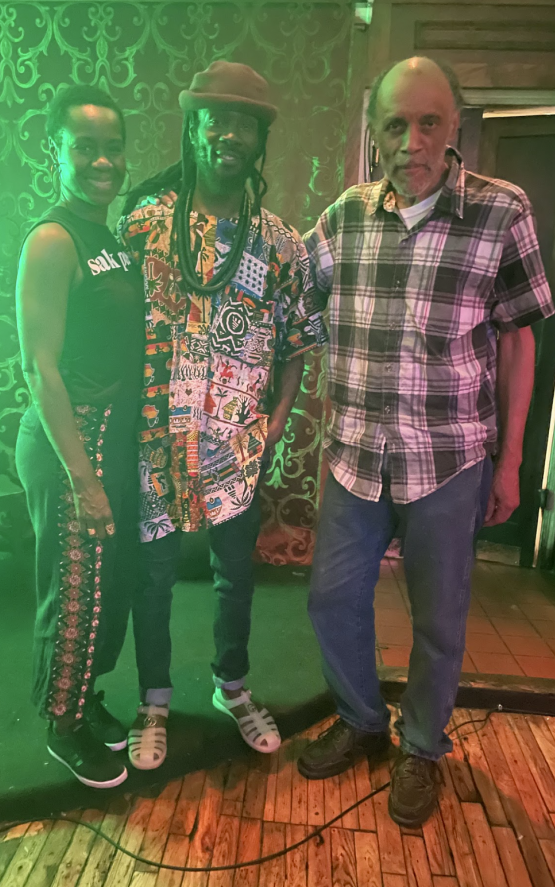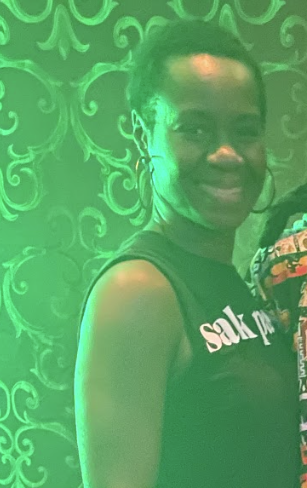 Sheila Anozier: Haitian Folk Musician
Sheila Anozier is a multidiscplinary artist that combines dance, songs and visual art into her work. Her creativity has given her opportunities to perform with other notable artists across the world, such as Wunmi Olaiya at Ageha in Tokyo, Japan and the Alstadtherbst Festival in Germany with Tamango's Urban Tap.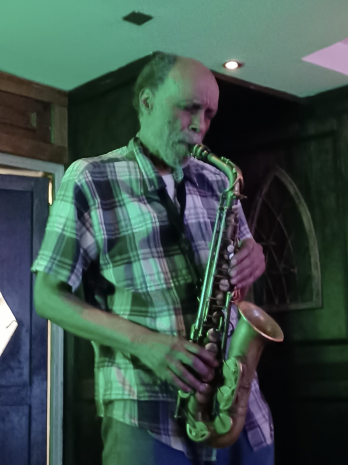 Daniel Carter: Free Jazz Musician
Daniel Carter is an avant-garde free jazz musician and performer that has been active since the 1970's. He has become extremely well known, and is an inspiration to many up and coming musicians. Carter is skilled at playing multiple instruments, including flute, saxophone, clarinet and trumpet. He has performed with artists such as Yoko Ono, Thurston Moore, and Yo La Tengo amongst many others. He is also a member of the cooperative free jazz group Other Dimensions in Music.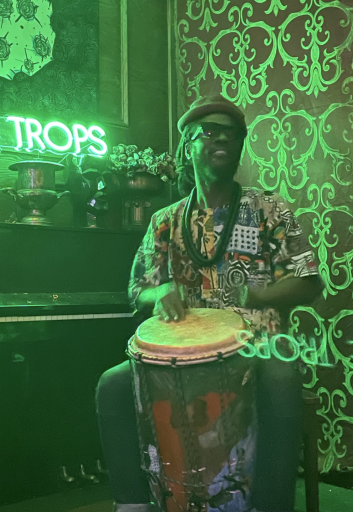 Tiga Jean Baptiste: Percussionist
Tiga Jean Baptiste is an eclectic musician who began drumming at events in Haiti with his father Bonga, master of the Haitian drum at a very young age. He has performed with many of Haiti's other most respected artists as well, including Emeline Michel and Jean-Paul Bourelly. Baptiste has also branched outside of tradition, performing with Zimbabwean artists such as Stella Chiweshe and Thomas Mapfumo, as well as American artists John Legend and Grace Jones.