The Trops takes pride in standing behind emerging artists, whom you may not have heard of- yet- but you should, and likely soon will. By naming this survey after the Beethoven compositions we are putting forth a bold claim that these voices are heroically breaking through as a force to be reckoned with on the world stage.
Featuring:
Ben Ruhe, Nick Farhi, Rene Saheb, Armando Nin, Rawnak Rahman, Vahakn Arslanian, Jerami Dean Goodwin, David Aaron Greenberg, Conrad de Kwiatkowski
The last Bohemian Thursday in July was a grand finale. Eroica Variations featured an impressive line up of artists.
The night featured local Nuyorican artist Natalia L Diaz-Jackson and her handmade whimsical collection of soft sculpture statues, as well as music by David Aaron Greenberg, improvisational jazz by Daniel Carter and Stephon Alexander, Djembe by Khadim Sene, and a film screening by Nemo Librizzi.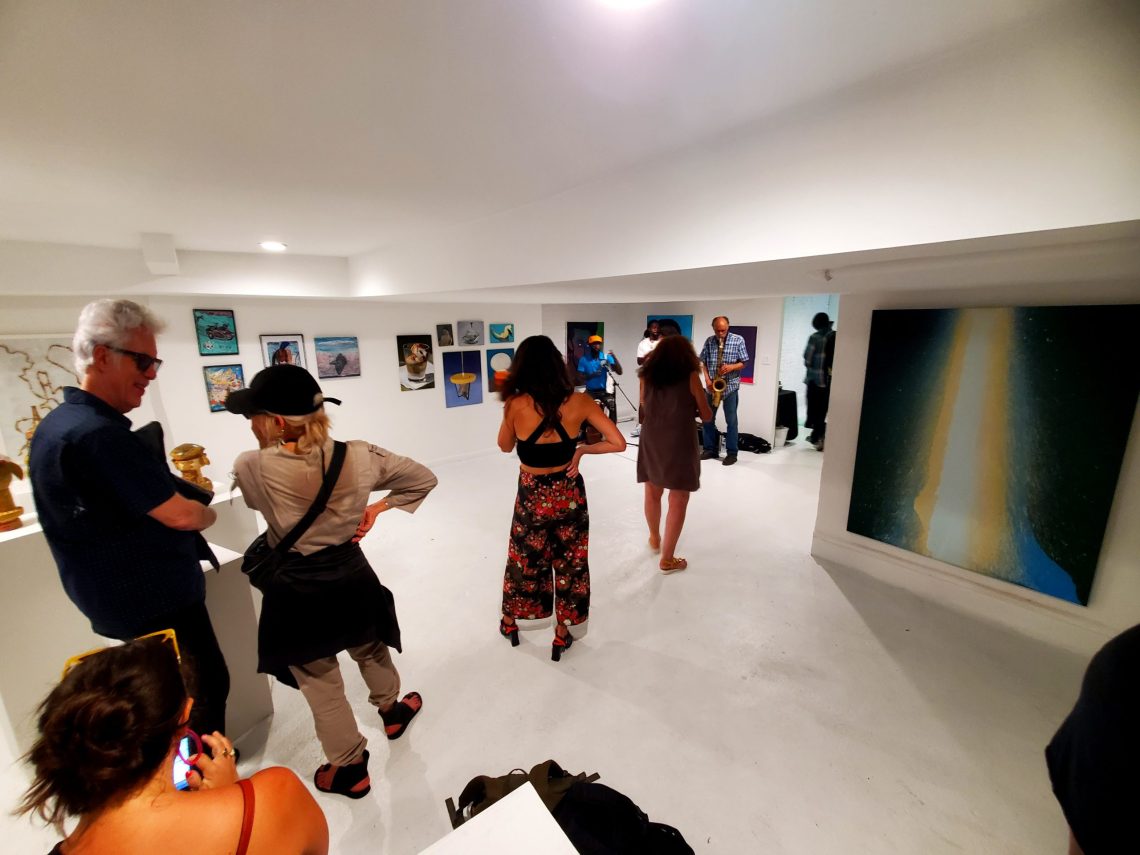 Natalia L. Diaz-Jackson's art of cloth doll making is a powerful way of continuing family traditions and storytelling, passed through generations to an artist who honors her family with great imagination, color and new life. Her dolls are tall, nearly childhood life-sized, with whimsical features such as unicorns and beaks.
Daniel Carter Carter is a legendary improvisational "free jazz" musician, combining saxophone, flute, clarinet, and trumpet in his performances. He performed in collaboration with Stephon Alexander, a theoretical physicist, cosmologist, musician and author.
David Aaron Greenberg is an artist who uses multiple modes of expression. Along with producer David Sisko, he co-founded Disco Pusher, a New York City songwriting and recording duo.
A native New Yorker, Nemo Librizzi has been a steadfast bohemian in the NYC arts scene for his whole life. From the cradle to today, Nemo has creative endeavors across diverse genres of artistry and craftsmanship. Creating and collaborating in film, literature, radio, and fine arts, Nemo expresses a renaissance of the underground.
This event was sponsored by Brilliant Mistake and JuneShine. The Trops is very pleased to have offered Brilliant Mistake's sauvignon blanc as well as Juneshine's hard kombucha and tequila margaritas.